Tables display your Firestore collections in a spreadsheet UI.
Steps​
Click the + button in the Create Table Section on the Home page.
Choose which Collection the new table will be connected to, using the Table Type and Collection fields.
Set the Table name and other display options including the Description and Sections.
Set who can view and edit the table using the Access Control tab. By default, only users with the ADMIN role can read, write, and modify the table content.
Users can optionally opt to enable Auditing for the table. Auditing will record all changes to the table. By default, auditing is enabled.
Users can also choose to initialize their table with columns from an already existing table.
Auditing Fields​
The Auditing options for a table can be enabled while creating the table. The Auditing tab allows you to set which fields will be audited when a user updates a table. Rowy provides an audit trail for each table. The audit trail is a log of all changes made to the table.
This can be useful when the ADMIN wishes to keep a track whenever a user creates or updates a row.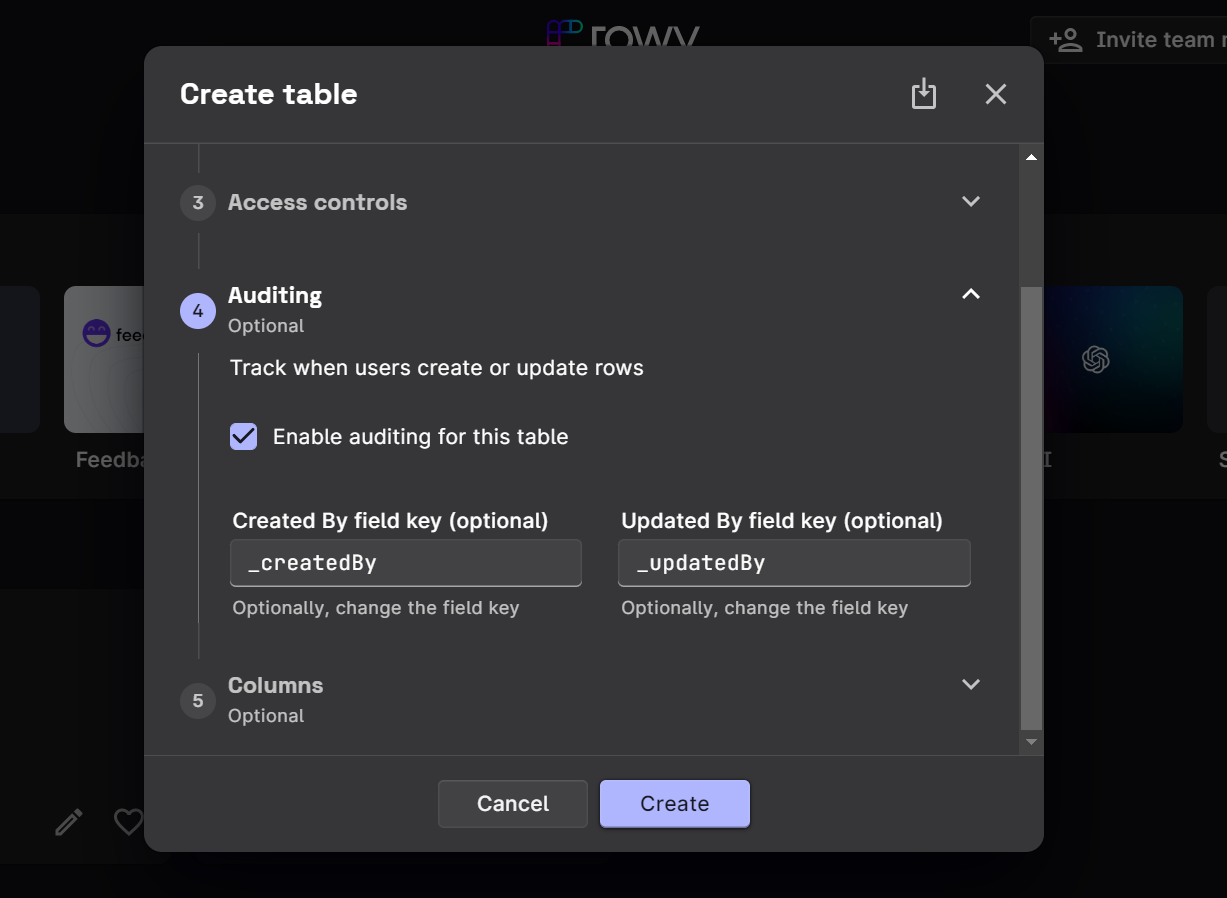 If enabled earlier, the Audit Options can be disabled later by accessing the Table Settings on the top right corner of the table. Likewise, they can be enabled in the same manner if they were disabled earlier.
Notes​